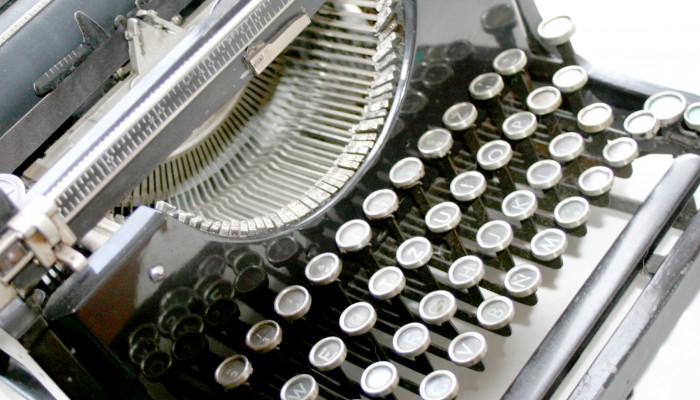 We've recently shared a series on how to break through organizational bottlenecks to save companies time and money. You've heard how Pixelbrush, a web development agency, flips traditional timelines on their head with their new Daysite service, and how Exepron makes invisible constraints or bottlenecks "visible" with their project management software.
In the finale of our three-part series, hear from our own CEO about why the company was formed — in direct response to clients' frustrations and need for solutions with "content" bottlenecks.
Q&A with Shift Key's Jan Risher. Shift Key is a content marketing and PR agency headquartered in Lafayette, with additional writers around the country. 
Q: What sorts of organizational bottlenecks does Shift Key address?
A: Content creation is often a bottleneck, and Shift Key is a B2B agency to help alleviate that. "The website is ready to go. We're just waiting on three paragraphs on three different pages." This may sound familiar to a lot of businesses. Maybe it's not the website. Maybe it's for a brochure or cover letter or fill-in-the-blank here. Shift Key's new "writer for a day" service is aimed at removing the content bottleneck for organizations of all sizes.
Q: Tell me about this "writer for a day" concept. 
A: Deadlines work for everyone, especially writers. We're trying to use the deadline technique to help a business remove its content bottleneck. For $750 a day, we send a writer into a place of business to write what needs to be written.
We hesitate to say that we can write everything you need, but in most cases we can do just that. It's that lag time in waiting for approvals that takes up so much of our time. We want to help our clients get the most bang for their buck, and we want to get the work done as efficiently as possible. Clients usually get closer to $3,000 worth of content written delivered to them in a single day. Of course, they have to be available to us. We need access to sources and the approval matrix to make it work.
Q: How did you come up with the idea?
A: We typically bill blocks of 30 hours at the rate of $75 an hour, or $2250 total for clients and agencies. I just wanted to give everyone the opportunity to get the content created that they need — $750 does that! And to be clear, it's not just a single writer sent to fend for him or herself. We back up our writers with a team of other writers and editors. So, with this program, clients get access to a team of expert writers and editors.
Q: Since a lot of your written deliverables end up on the web, how does content marketing factor in to SEO, and do you get into that with this service?
A: There's so much hubbub about SEO formulas and theories. I won't go so far as to say that those are phooey, but I will say that well-written content about the subject at hand is what the algorithms value. If your piece isn't well-written, it's not going to present your organization in a good light. If it's on brand but also tells a well-written story — with a strategic direction and keywords of course? Well, then, you're going to win the SEO game too.
This article originally appeared in the January edition of our e-newsletter, Beyond the Keyboard.
To sign up to receive our emails, fill in the following fields and hit submit. Thanks, and welcome!
At Shift Key, we make communication capital. We are journalists who know how to create original content, the foundational layer of digital marketing. We understand audience and the information your audience wants – whether you are an agency, brand, company or non-profit. Content is the bedrock of digital marketing. Shift Key creates unique and informative content that feeds marketing activities across a mounting number of channels, generating buzz for brands and leads for products and services.