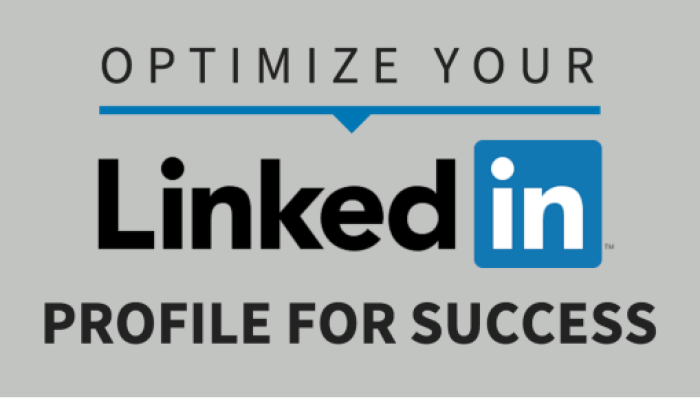 LinkedIn isn't just for job hunters.
As the 
no. 2 social media destination where online adults are spending time
*, LinkedIn is considered by many as the way to put social media to "work" — not only for your personal brand but to grow your company. Facebook is in a league of its own when it comes to the number of active daily users, but LinkedIn is the only social media site where people go exclusively for professional reasons.
Even still, for many who have participated on LinkedIn for years, there's some confusion about how to best leverage the site. Shift Key has created seven tips to put your best foot forward and max out LinkedIn's potential — the world's largest professional network.
1) SAY CHEESE: Is it a good idea to leave your Facebook profile photo as the generic gray and white avatar? The same goes for LinkedIn. Not having a profile photo for LinkedIn can relegate a profile to the bottom of search results. Having a photo can increase your profile views by 14 times.
Corporate headshots or the like, professional attire, clear lighting and tight cropping ought to do the trick. A newer functionality you may not have noticed, the background photo, is similar to Facebook's "cover photo." Uploading a background photo can offer another opportunity to differentiate your profile, but remember to still keep it professional. Take advantage of these features since profiles with pictures generate a 40 percent InMail response rate.
2) SUMMARY: In addition to your photo and your headline, which doesn't allow much room to differentiate yourself with only 120 characters, the summary is the other content area most people will see on your profile. Someone not in your network will usually only see these three areas, so use the summary 2,000 character limitation count judiciously.
Use action verbs and include a clear description of your current job or goals. Get specific about who your audience is and what you want them to do — do you want them to hire you in a certain industry, or contact you for vendor partnerships in your current role? Facts and figures are good, as are validations (list one or two top awards), but don't be afraid to include quirky details that give a glimpse of your hobbies or personality. (e.g., "I am a night owl who never misses a writing deadline." "I lead morning editorial meetings with copious amounts of coffee and my favorite Yogi Berra quote." "I have competed in a dozen marathons in as many U.S. states.")
3) CUSTOMIZE YOUR URL / GO PUBLIC: Make your profile easily searchable and trackable. Customize your URL so that it doesn't contain random numbers and letters but reads clearly as www.linkedin.com/in/yourname. Use your custom URL often, including in email signatures, as a supplement to an online portfolio or personal website, or even include a link to your recommendations section as a proactive strategy in a cover letter. Just make sure that your profile is available publicly and not just to your contacts. You can confirm or edit this under "Privacy & Settings." Under "Privacy," click "Edit your public profile."
Stay tuned next month for the rest of our LinkedIn tips.
* LinkedIn ties with Pinterest as the no. 2 social networking site where online adults are spending time (28% of online users are on each of these platforms).