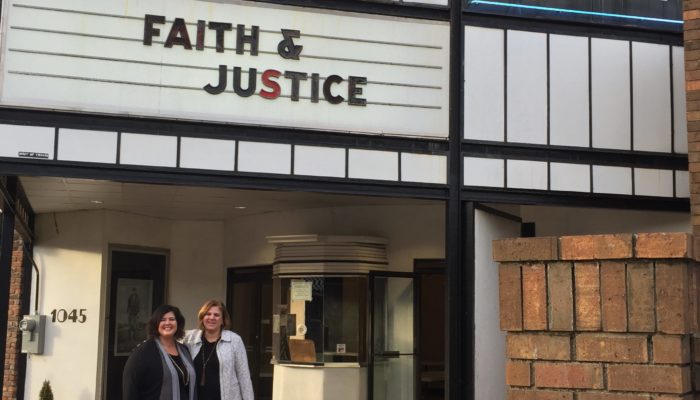 In the spring of 2016, Kacey Keeton, a federal defender in the state of Alabama, approached Shift Key about doing public relations work for one of her clients who was facing execution. Keeton explained that a non-profit her office had formed would pay for Shift Key's services. After reviewing the unusual opportunity, the Shift Key team decided to jump in. After all, we are major fans of social justice.
Here are a few basic facts to know about the Robin "Rocky" Myers case. Myers is intellectually disabled, which makes executing him a violation of the constitution. He was convicted by the jury in a 9-3 vote and sentence to life in prison. An elected judge upped the sentence to death. This judicial override is only possible in Alabama. He was abandoned by attorneys the state appointed to represent him — multiple times. In fact, the court has never heard Myers' appeals case because his attorney abandoned him and missed the file date.
What made you decide to hire a public relations firm to help with this case?
When we started working on a plan for pursuing clemency for Mr. Myers, we decided that we wanted to do something different and part of that decision was to get the public involved in our fight for clemency. As individuals involved in legal work regularly, our knowledge of social media campaigns and publicity were limited, and we knew we needed some partners to help us navigate our way through that type of process. It was a real blessing when a friend put us in touch with Jan and Joelle at Shift Key.
Tell us about the progress of this case in the last year?
We have grown support in signatures to our petition, clemency letters from national and state organizations, and in awareness on a local, state and national level. People are listening. Even more importantly, people who didn't know anything about Mr. Myers a year ago are listening and they care. Our progress allowed us to have a community event, "Faith & Justice: A Conversation," this month with more than 200 people in attendance. We showed our documentary about Mr. Myers and had the blessing of seeing this large crowd react with shock, sadness and outrage at what has happened to Mr. Myers. That was an amazing night that would not have come about without the support of Shift Key.
What kind of unexpected resources has Shift Key provided?
Kindness, patience, and emotional support. Jan and Joelle have provided untold amounts of knowledge, contacts, strategy ideas, logistical advice in putting on an event, and assistance in preparing us for radio and television interviews. But, I think their kindness, patience, and emotional support have made the difference for me. As I noted, we had zero knowledge on how to even go about starting a campaign and were totally flying in the dark. They have been patient with our ignorance and been great cheerleaders for every small success.
Further, their resourcefulness and tenacity were refreshing. We brought them a legal case, something they had never worked on and which is complicated. Instead of being intimidated, they jumped in, did the research, asked questions and immediately got up to speed.
What happens next with this case?
Right now, we continue to plug along in gathering more support for our clemency request. Mr. Myers does not have an execution date yet, and we will not submit our request to the Governor until that time occurs. So, we will continue reaching out to partners to build our clemency package.
This seems personal. why is this particular case important to you?
Mr. Myers' case is personal to me. I have known Mr. Myers and his family now for 10 years. They have graciously welcomed me into their homes and at times offered me the last bit of food in their cupboards. But beyond that, Mr. Myers' case is one that speaks to the very heart of what I believe justice is. He is an innocent man who is facing threat of an execution. He is intellectually disabled and was failed by attorneys appointed by the State—even abandoned by them during his appeals. His post-conviction arguments have never been heard by a Court due to this abandonment. And, he is the victim of judicial override, an unconstitutional process that only exists in Alabama. This process allowed a single, elected judge to override the jury's sentence of life without the possibility of parole and sentence Mr. Myers to death. Thus, but for one elected judge, Mr. Myers would not even be facing execution. This is not justice, and as a public defender who believes in fairness and equality in the judicial system, that makes this case very personal to me.
If you would like to watch the video Keeton made and/or learn more about Myers' case or sign a petition asking Gov. Bentley for clemency in the case, click here.